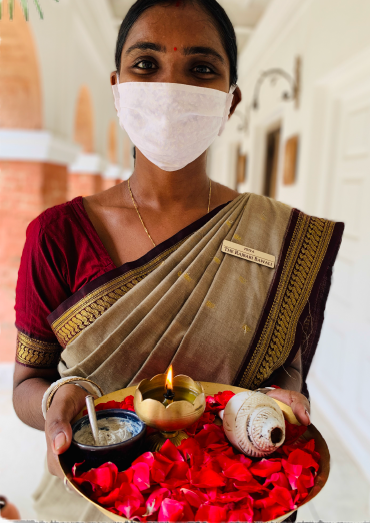 A warm traditional welcome awaits you at The Rajbari Bawali, with the blowing of the shaankh & vivacious beats of the dhaak. Unwind , order a cup of tea if you wish & get prepared to experience a memorable day.
Soak in the beauty of nature – while enjoying the magical splendour of the estate.
Walk around admiring the little treasures our four acre sprawling estate has to offer.
Discover all your favourite selfie corners & the beauty spots to save up your memories for life.
Indulge in the specially curated delicacies prepared by our entourage of Chefs. From Shonali Mugher Dal to Dal Makhani & Mutton Kosha to Butter Chicken we have it all.
We most definitely recommend a stay..the Day Out at The Rajbari Bawali is just a trailer.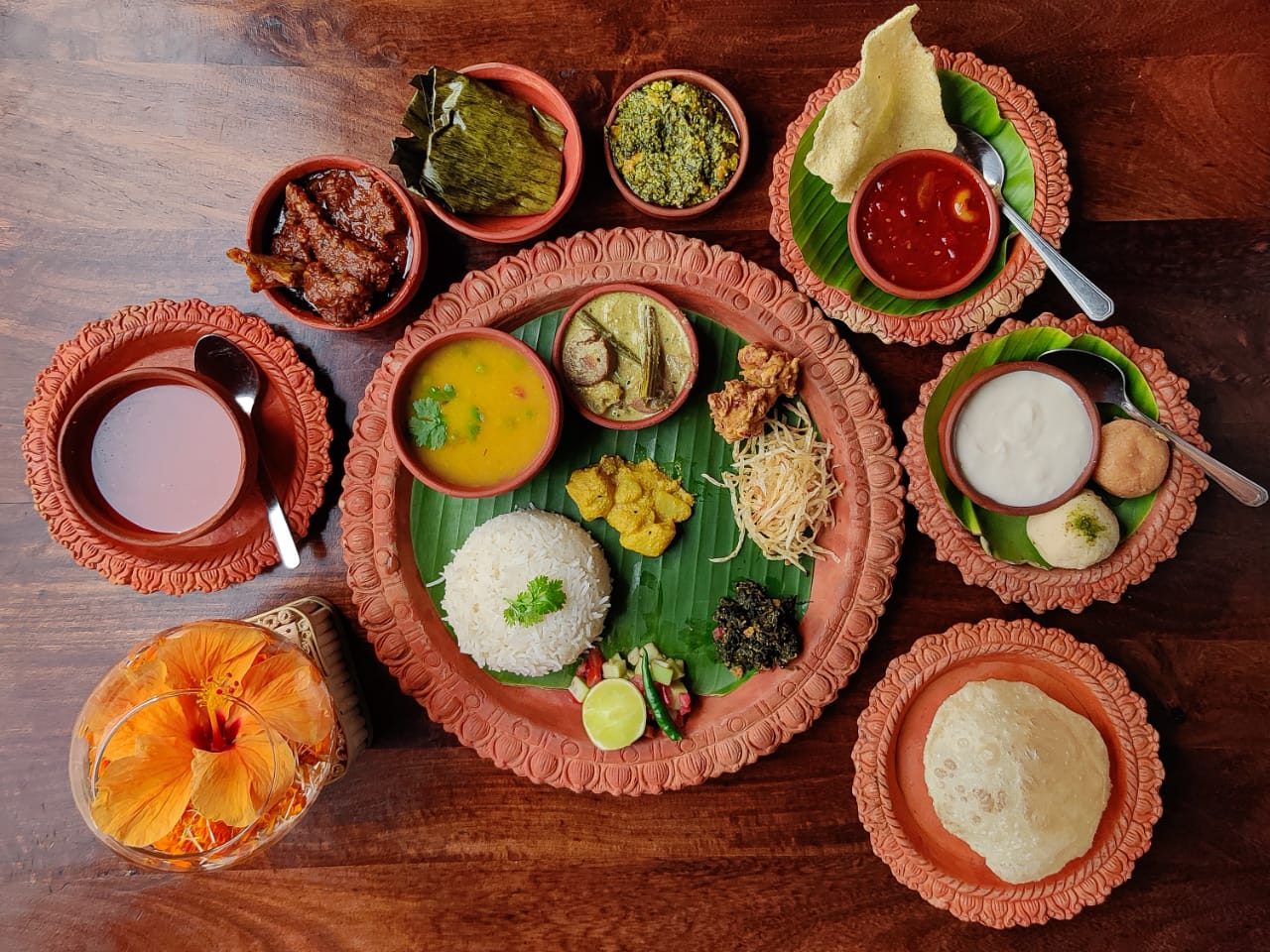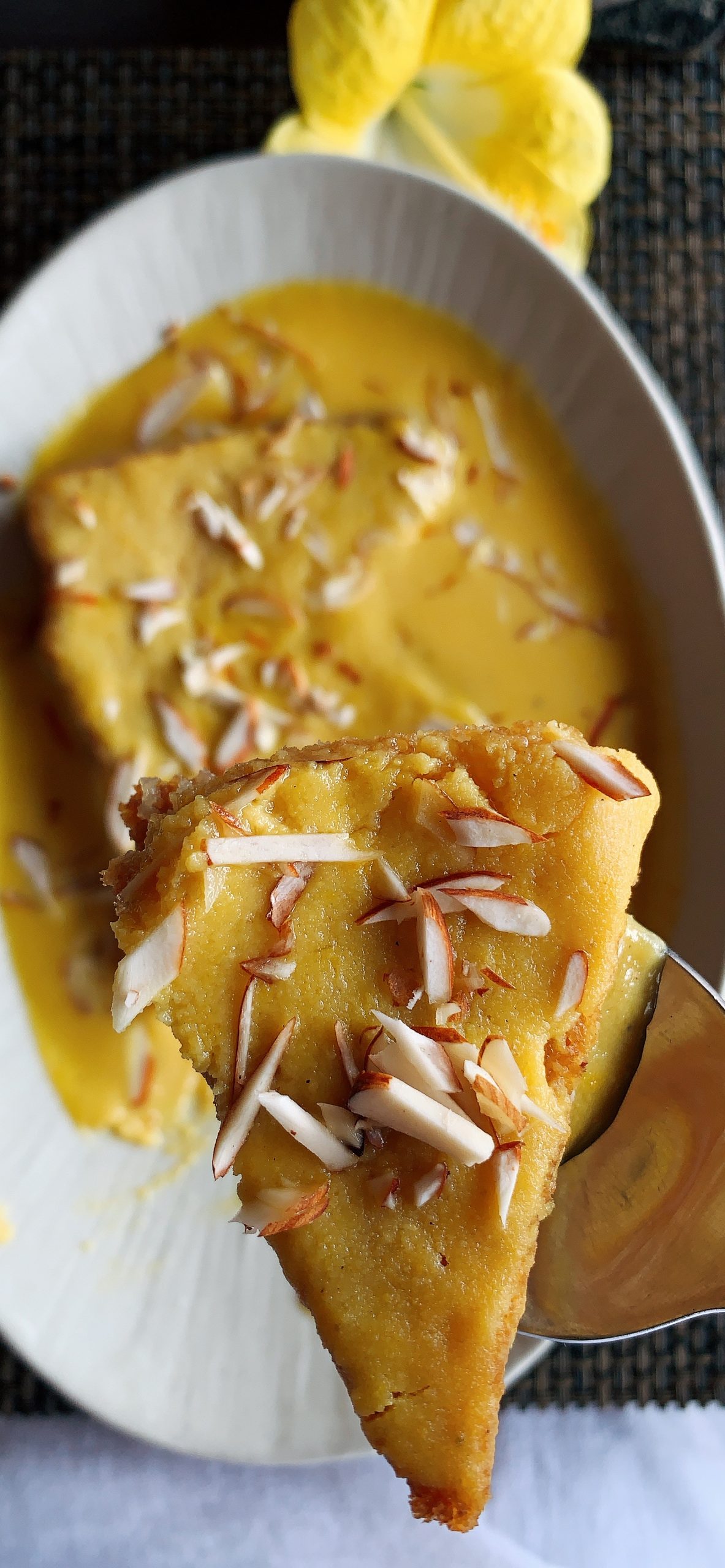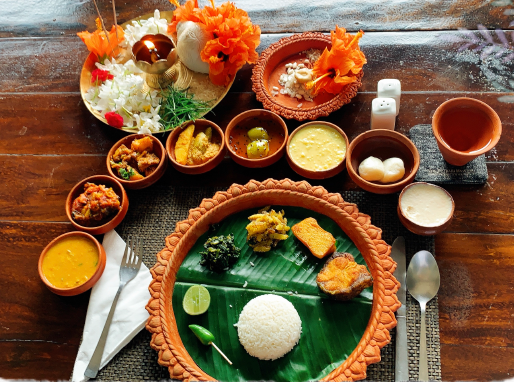 A ZAMINDARI DAY cation
ROOM FOR DAY USE AT 20% DISCOUNT
LUNCH+HI TEA : 12.30 PM – 6 PM
ONLY LUNCH : 12.30 PM – 4 PM
CUISINES OFFERED : CHINESE, NORTH INDIAN, BENGALI & CONTINENTAL.
CHILDREN 7-12 YEARS AT FIFTY PERCENT.
A ZAMINDARI DAY cation
ITINERARY
THE GRAND ARRIVAL
12.30 PM
LIVE MUSICIANS
( SUBJECT TO AVAILABILITY )
ZAMINDARI LUNCH
1 PM Onwards
DEPARTURE
4 PM
ALL GUESTS ARE REQUESTED TO STRICTLY ADHERE TO TIMINGS.
A ZAMINDARI DAY cation
PLEASE EXTEND YOUR SUPPORT
ROOMS ARE SUBJECT TO AVAILABILITY
ALL GUESTS ARE REQUESTED TO ADHERE TO TIMINGS
PLEASE REFRAIN FROM WALKING ON THE GRASS
MENUS ARE SUBJECT TO AVAILABILITY OF FRESH INGREDIENTS
CHILDREN HAVE TO BE UNDER ADULT SUPERVISION AT ALL TIMES
PLEASE DO MENTION – ANY DIETARY RESTRICTIONS OR INTOLERANCES
RESIDENTIAL AREAS ARE OFF LIMITS EX. CORRIDORS, FIRST FLOOR ETC.